Rent a citybike
Groningen is the ultimate city for cycling! If you want to rent a bike, Refidé Bikes at the Zernike Campus is the best place to do so.
Every area is easily accessible and parking your bicycle is never an issue.
From the Zernike Campus, you could also go on wonderful bike rides to various places. One such place is Garnwerd, the village with the narrowest street in the Netherlands and beautiful terraces along the Reitdiep.
Don't forget to bring your ID card if you want to rent a bicycle. Keep in mind that you have to pay a deposit, which will of course be reimbursed, provided you return the bicycle in good condition.
We also have bicycles available for groups. Please contact us for more information.
We can deliver and collect bicycles as well, with our company van.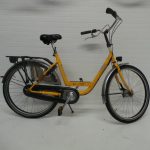 citybike
daily € 5,-
weekly € 25,-
deposit € 75,-
Elliptigo. The new way to move.
The ElliptiGO is a bicycle with which you propel yourself in a walking-like motion. On this low-impact treadmill, you go as fast as when cycling! Stress on your knees and tendons is greatly reduced due to the fact that you do not rebound as you do when running. Watch this video: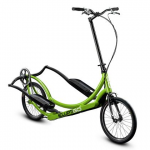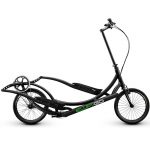 Elliptigo 3C
daily € 17,50
weekly € 75,-
deposit € 150,-
Elliptigo 8C

daily € 17,50
weekly € 75,-
deposit € 150,-